KHARKIV STATE AIRCRAFT MANUFACTURING COMPANY
Industry
Trancsport machine-building
Export destinations
Egypt, Libiya, Iran
One of the oldest aircraft manufacturers of Ukraine. The total numer of manufactured aircrafts exceeds 4000. The aircrafts are used in 23 countries. Taps, valves and similar appliances for pipes, boilers, tanks, cisterns, tanks or similar containers, including reduction and termorehuliruyuyuchi valves, radar equipment, radio navigation and radio equipment for remote control, compass, navigational instruments, motors and generators, condensers. Parts of the aircraft.

Company chief
Mr Anatoliy Mialitsia, Director General
Address
61023, 134, Sumskaya Str., Kharkov
Phone
+38 (057) 700-34-39
Fax
+38 (057) 707-08-34
E-mail
info@ksamc.com
WWW
Follow the company web-site >>>
Contact person
, Export Department
Phone
+38 (057) 707-08-35

8803 - PARTS OF..AIRCRAFT, SPACECRAFT, BALLOONS, ETC., OF 8801, 8802
Own production
Yes
8537 - BOARDS, PANELS, CONSOLES, DESKS, CABINETS, ETC WITH ELECTRICAL SWITCHING APPARATUS ETC. OF 8536 OR 8536
Own production
Yes
8466 - PARTS/ACCESSORIES FOR MACHINE TOOLS OF 8456 TO 8465 WORK/TOOL HOLDERS, SELF-OPENING DIEHEADS
Own production
Yes
9401 - SEATS (NOT BARBER, DENTAL, ETC OF 9402), AND PARTS AIRCRAFT SEATS, CAR SEATS, SWIVEL SEATS
Own production
Yes

Aircraft AN-140-100
Aircraft AN-74
Aircraft AN-74-200
Aircraft AN-74-300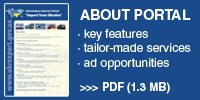 DISCOVERY DRILLING EQUIPMENT (UKRAINE), LTD.
41, Yavornitskogo Str., Stryi, Lviv Region
NEPTUN COMPANY, LTD
3-ий пер. Шевченка, 3, с. Б. Дальник, Беляевский район, Одесская область
BEAUTY AND HEALTH, LTD
12B, Somovskaya Str., Kharkov
KRISTALL, VINNITSA JEWELRY, SC
21 600-letiya Str., Vinnitsa