NEPTUN COMPANY, LTD
Export destinations
Moldova, Azerbaijan,Iraq, Georgia, African countries
The "Neptune Company" is the only domestic manufacturer of chewing gum for children with stickers and tattoos for over 15 years in Ukraine. The company's products are certified in accordance with the requirements of current legislation of Ukraine. Manufacturing has a complete technological cycle of manufacturing line of chewing gum, comprising a preparatory forming and filling and packaging equipment manufactured by the German company Gabler and Pak Tek. Taste quality Swiss made (Switzerland), on the Belgian technology in the Turkish manner. At the moment, we produce chewing gum with stickers for children Blocks (100 pieces), and the package (5 pieces with a surprise). In early 2017, we plan to release another new brand of chewing gum and make a new format of the "arrow (spearment)" format and "love is".We always follow the interests and hobbies of children and adolescents. Topics stickers and registration packages are always relevant and interesting for children. Currently on the market released a new chewing gum with a gift. Products: -Chewing Gum with a sticker in the unitIn box there are 10 block ,in the block there are 100 chewing gums. Price: 1 piece: 0.11 $, 100 pieces (block) - $ 1, 1 box (1000 pcs.) - $ 11 USD. The price is subject to a minimum purchase of 1,000 boxes (EXW). - Chewing Gum in the bag with a surpriseThe package with the size of 16cm on 9sm.Fasovka 5 gum at 3.0 grams toy + (magnet, pins, hair clips, bracelets) Packages 4 colors .In box - 90 packages .Price $ 18 per box. Price for 1 package - $ 0.2Chewing gum is sold in a shop of bright Blocks within each chewing gum is a collectible sticker. For the price of our product has no competitors in the segment of quality / price.

We produce high-quality products to the Turkish gum base. Our goods quickly turns around and you get income quickly by selling it.

-Private Label - exclusive chewing gum with your brand and trademark, advertising on the packaging and labels (the party is not less than 1000 boxes) .Time of storage - 12 months form of payment bank transfer (prepayment).

1704 - SUGAR CONFECTIONERY (INCLUDING WHITE CHOCOLATE), NO COCOA CHEWING GUM, CANDY
Own production
Yes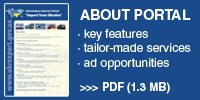 DISCOVERY DRILLING EQUIPMENT (UKRAINE), LTD.
41, Yavornitskogo Str., Stryi, Lviv Region
NEPTUN COMPANY, LTD
3-ий пер. Шевченка, 3, с. Б. Дальник, Беляевский район, Одесская область
BEAUTY AND HEALTH, LTD
12B, Somovskaya Str., Kharkov
KRISTALL, VINNITSA JEWELRY, SC
21 600-letiya Str., Vinnitsa