ZAPORIZHZHYA ABRASIVE WORKS OJSC
Industry
Chemical industry commodities
Export destinations
Russia, Germany, Italy, USA, Japan, Austria, Poland, Czech Republic
Zaporozhsky abrasivny combinat is the only manufacturer of grinding materials in Ukraine and is one of the biggest producers of abrasive materials in Eastern Europe. At present, the output capacity of the company ensures production of up to 24500 tons of abrasive tools of different brands meant for different purposes, featuring more than 1200 «type-and-size» characteristics. Presently, Zaporizhzhya Abrasive Combined Works is the largest manufacturer of boron carbide, hexagonal, graphite-like, wurtzite boron nitride. All the products of the enterprise are manufactured in accordance with the normative documents, drawn out in strict correspondence with the requirements of the State Standardization System of Ukraine and meet international standards. Glazing circles, glazing disks, edgeless glazing stripes are certified to be in correspondence with the safety norms of the Russian Federation Certification System. Abrasive tools are produced corresponding to the requirements of international standards, namely: ISO 525 (glazing circles), ISO 2220, ISO 3920, ISO 3921 (glazing bar). The goods for household purposes have hygienic certificates of the Russian Federation.

2849 - STABLE (NONRADIOACTIVE) ISOTOPES COMPOUNDS, INORGANIC OR ORGANIC, OF SUCH ISOTOPES, WHETHER OR NOT CHEMICALLY DEFINED
Own production
Yes
2818 - ARTIFICIAL CORUNDUM, WHETHER OR NOT CHEMICALLY DEFINED ALUMINUM OXIDE ALUMINUM HYDROXIDE
Own production
Yes
6804 - MILLSTONES, GRINDSTONES, GRINDING WHEELS ETC FOR..GRINDING, TRUEING, CUTTING, SHARPENING, STONE POLISHING OF NATURAL, AGGLOMERATED, ARTIFICIAL ABRASIVES, CERAMICS
Own production
Yes
6805 - NATURAL OR ARTIFICIAL ABRASIVE POWDER, GRAIN ON A BASE OF..TEXTILE MATERIAL, PAPER, PAPERBOARD, OTHER MATERIAL
Own production
Yes

Regular Brown Fused Aluminium Oxide
Black Silicon Carbide
Boron Carbide
Boron Nitride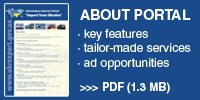 DISCOVERY DRILLING EQUIPMENT (UKRAINE), LTD.
41, Yavornitskogo Str., Stryi, Lviv Region
NEPTUN COMPANY, LTD
3-ий пер. Шевченка, 3, с. Б. Дальник, Беляевский район, Одесская область
BEAUTY AND HEALTH, LTD
12B, Somovskaya Str., Kharkov
KRISTALL, VINNITSA JEWELRY, SC
21 600-letiya Str., Vinnitsa