METINVEST HOLDING, LLC
Industry
Multi-industrial event
Export destinations
Eastern Europe, the CIS, the USA, Germany, China, Russia, UAE,Saudi Arabia, India, Poland, Czech Republic, Pakistan, Romania, Egypt, Italy etc.
The Group comprises 20 industrial companies leading in mining and steel industry of Ukraine and CIS. In Europe Metinvest is represented by Ferriera Valsider and Metinvest Trametal – Italian re-rolling companies and British carbon steel plate producer Spartan UK. The acquisition of Bulgarian Promet Steel is to be accomplished soon. From coal mining and metallurgical coke production, iron ore mining and production of iron ore and flux steelmaking raw materials downstream to crude steel production and manufacture of rolled products and pipes. Coke and chemicals: BF coke. Coke nut. Coke fines. Carbonaceous tar. Carbonaceous pitch for electrodes (melt and granulated). Benzene for further processing. Crude coal benzene. Carbonaceous stripping oil. Ammonium sulphate. Crude naphthalene. Carbonaceous carbolic acid. Crude carbonaceous orthocresol, tricresol, dicresol. Xylenols. Fuel oil and etc.

Company chief
Mr. Igor Syry, Director General
Address
83048, 130.1, Business center "Donetsk City", Artema Str., Donetsk, 83048, Ukraine
Phone
+38 (062) 388-16-16
Fax
+38 (062) 388-16-16, 388-16-00
WWW
Follow the company web-site >>>
Contact person
Steel export to countries outside Ukraine and CIS www.metinvest-international.com . Steel export to Russia www.metinvest-eurasia.com . Export to CIS countries www.metinvest-ukraine.com and to Serbia - www.metinvest-smc.com
Phone
Sales department of Iron ore division + 38 (062) 388-16-94. Steel and rolled products division +38 (062) 388–17–90. +38 (062) 381-48-71, +38 (062) 381-48-48.

7305 - OTHER TUBES & PIPES OF IRON OR STEEL..EXTERNAL DIAMETER 406.4MM OR MORE WELDED RIVETS
Own production
Yes
7208 - HOT ROLLED..FLAT-ROLLED PRODUCTS OF IRON OR NONALLOY STEEL..WIDTH 600MM OR MORE, HOT-ROLLED, NOT CLAD, PLATED, COATED
Own production
Yes
7225 - FLAT-ROLLED PRODUCTS OF OTHER ALLOY STEEL..WIDTH 600MM OR MORE SILICON ELECTRICAL STEEL, HIGH SPEED STEEL, BALL-BEARING STEEL, HIGH-NICKEL ALLOY STEEL
Own production
Yes
2704 - COKE & SEMICOKE OF..COAL, LIGNITE, PEAT, AGGLOMERATED OR NOT RETORT CARBON
Own production
Yes

Steel products
Iron ore raw materials
Coke and chemicals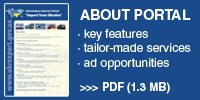 DISCOVERY DRILLING EQUIPMENT (UKRAINE), LTD.
41, Yavornitskogo Str., Stryi, Lviv Region
NEPTUN COMPANY, LTD
3-ий пер. Шевченка, 3, с. Б. Дальник, Беляевский район, Одесская область
BEAUTY AND HEALTH, LTD
12B, Somovskaya Str., Kharkov
KRISTALL, VINNITSA JEWELRY, SC
21 600-letiya Str., Vinnitsa